Marketing Tools
There are many free Internet marketing tools available to help build your business.
Latest Marketing Tools
Fugly Banners allows you to easily create 9 different banner sizes and have them hosted for FREE!.
Smart Graphic Creator - Create Sales Page Graphics 100% FREE. Design graphic headlines, order buttons, guarantee & testimonial forms.
Headline Creator - Finally the easiest way to create eye-catching modern headlines within few seconds. 100% free. Watch a demo.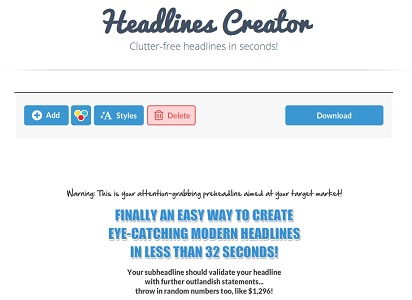 Funnel Creator - Create funnel graphics for your JV pages the easy way, it's 100% free! Watch a demo.
Button Creator - Easily create stunning looking buttons for your squeeze pages and more. Watch a demo.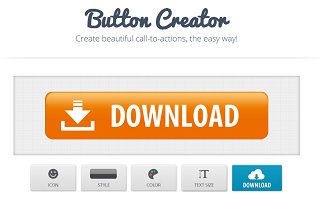 PageSpeed Insights - Analyzes the content of a web page, then generates suggestions to make that page faster.
Advanced Marketing Institute - Headline Analyzer. This free tool will analyze your headline to determine the Emotional Marketing Value (EMV) score. As you know, reaching your customers in a deep and emotional way is a key to successful copywriting, and your headline is unquestionably the most important piece of copy you use to reach prospects.
ColorPicker.com - Quick Online Color Picker Tool. View HTML color codes, rgb values, css examples. See color combinations by clicking a link beside "Generate Color Scheme".
Screenfly - Test Your Website at Different Screen Resolutions. Test your website on any screen size including desktops, tablets, televisions, and mobile phones.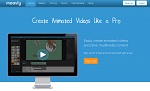 Moovly is an online tool that allows you to create animated videos, tutorials, explainers, presentations, infographics, video clips, display ads or e-cards. They have a free plan, so you can start creating your own whiteboard videos today.
Splash Wizard - Allows you to create stunning looking mobile and tablet ready splash pages and capture pages. Join for free and give it a try, and if you like it then you can upgrade for $9.95 per month. You will then be able to create unlimited fully hosted pages. Pro members earn 50% commissions and 25% for free members.
LooGix - A free online animated gif maker. Now you can easily create some attention getting 125x125 animated gif banners easily. Create animated gifs with 2 to 10 frames, or simply use the "Special Effects" they provide to jazz up a single image!
Slideful.com allows you to create free stunning looking slideshows from your pictures. Also includes many effects, and you can save them as standard gif files too.
BlueGriffon - The next-generation Free Web Editor based on the rendering engine of Firefox.
PowToon is an online business presentation software tool that allows you to create free, cool, and awesome animated video explainers as an alternative to using powerpoint.
3D Package is a 3d-box graphic generator. 3D Package lets you instantly create 3d-box images online, free! Just upload three pictures for cover, side and top and then get 3d-box in you favourite image format (JPG, GIF, PNG supported). Post them in your blog or anywhere else.
If you have downloadable content on your website, why not offer people the option to save directly to their Google Drive. This is easy achieved with the new "Save To Drive Button".
FindIcons.com - Search through 300,000 free icons in more than 2,000 icon packs.
Vector.me - Free Vector Search Engine - Download 281,153 Free Vector Graphics.
YouTube Audio Library - Download free instrumental tracks for your videos.

Cool Text is a FREE graphics generator for web pages and anywhere else you need an impressive logo without a lot of design work
EasyBrake - The One Click converter. Convert video for free.
Animate your site with CSS3 - The latest Cascading Style Sheet Standard now allows you to control simple animation from your style sheets. By adding a few lines of code to your CCS file, you can now animate any element of your page, including dancing images and scrolling headlines. Check out the CSS3 Animation Cheat Sheet for examples of these and instructions on how to use them.
Google's QuickOffice app is now available for FREE! The app allows you to edit Microsoft Office documents, presentations and spreadsheets on iOS and Android devices.
Follow - Identify and Follow everything your competitors are doing online with 1-Click. Download this free cross browser extension.
RocketResponder is here. One of the most easy to use auto-responders currently available. Easily build lists and follow up with prospects, but you can also easily broadcast to your lists and even link the auto-responder to your blogs, to send out update emails of new posts on auto-pilot. Pricing is $10 per 10,000 subscribers, making it one of the best ones to get started with.
Pingler.com - Blog and Ping Tool to Drive Traffic your Blogs and Websites.
Wibiya - A free bar for website owners that helps you create a personal experience for every visitor.
Pay with a Tweet - Sell your products for the price of a tweet.
In today's world the value of people talking about your product is sometimes higher than the money you would get for it.
Pay with a Tweet' is the first social payment system, where people pay with the value of their social network.
It's simple, every time somebody pays with a tweet, he or she tells all their friends about the product. Boom.
Openclipart - Download original royalty free, Images, Graphics, Templates, Icons, for unlimited commercial use. Ideal for brightening up your marketing materials.
Tweak Your Biz Title Generator - Allows you to generate great title suggestions for your email subjects, blog posts, articles and much more!
Icon Finder - If you need a graphic for your blog or squeeze page, then give this cool tool a try.
Morguefile.com - Free stock photos.
stock.xchng - the leading free stock photography site.
Qmerce enables anyone from casual gamers to marketing managers to create a customized, personalized or branded game within minutes. Users can create tournaments for their communities and offer prizes for high scores in order to stimulate competition, dedication, dialogue and brand engagement.
My Live Signature - A free online personal signature generator - create your email signature, blog signature, outlook signature, website or document signature and personalize your writing and posts.
Incompetech: Royalty-Free Music - Need to add an intro or outro to a podcast, or need backing music for a video. Check out this site for a huge assortment of tracks and download some free music.
If you need to test how your website looks on different mobile devices, then try these free tools:-
Mobilizer - Preview mobile websites, design mockups and local HTML on iPhones, Android, Blackberry and HTC platforms.
The Responsinator is designed to test responsive websites on different device resolutions.
Mobile phone emulator (by COWEMO) - Mobile phone emulator that enables you to test the display of any website in many cell phones.
Ping-O-Matic - A service to update different search engines that your blog has updated.
Press Release-O-Matic - Use this to instantly create the perfect press release for your business or product - just fill in the blanks and click 'create'.
Pop-In Builder - Allows you to easily create a pop-in window to your site to collect their name and email.
Free Mind - Create mind maps with this mind mapping software.
Mailer Ninja - Keeps track of all of your mailers and when you can mail again, it will even keep track of your messages so you have everything you need ready to mail right at once place. Join for FREE now.
Instant Splash is now FREE! You can have 3 splash pages, you can also add your videos and images, add autoresponder form code, create Flash and Static Banners and brand yourself.
Infogr.am - Create infographics and interactive online charts. It's free and super-easy! Follow other users and discover amazing data stories!
Piktochart - Information graphics - how do you create infographics without any design knowledge? Piktochart is an easy infographic tool/creator/maker/designer that requires very little effort.
Easel.ly - Create and share visual ideas online.
Jazz up your videos with these FREE video effects from Marketing Motion Graphics.
If you run an email newsletter and want to make it look better, then try these free email template sites:- Beautiful Emails, Free Mail Templates, Emailwear & Carbon Graffiti.
Stock Free Images - Images can be used and modified for websites, web banners & headers, powerpoint presentations, book covers/pages, etc.
Poll Code - Instantly add a free poll to your site. No sign-up required.
TPM Rotator - A free to use site rotator, that allows you to add unlimited rotators and unlimited sites. Win free hits to your site by playing the free lottery game in the members area. Pro membership is only $5.00 per month, and you can add a text and banner ad that is displayed on the free members rotators.
Valuesite.org is a free site checker for web stats and website worth. How much is your website worth?
Email Formatting Tool - Allows you to easily format your emails online.
ProTrackerPlus - Start tracking your advertising today and increase your sales by using only what is working.
Page Swirl - If you advertise on Traffic Exchanges, then you need to use a rotator. Page Swirl allows you to rotate 5 websites and 5 banners for free.
Bannerads4u.com - Create professional looking banners ads for your website free.
Banner Maker - Free Banner Creator for your website, Myspace, Facebook, and more!
AdDesigner.com is a unique FREE service that gives you the power to design and download professional-quality, animated banner ads quickly and easily.
PDF Compressor - Allows you to compress PDF files, reduce PDF file size easily and quickly.
PDF24 PDF Creator - The 100% free PDF Creator and PDF Convertor, re-order pages, merge, split, and password-protect your existing PDF files.
AutoResponder Profit System - Complete system shows you how to start earning from your autoresponder.
Build Your List With Ease - Learn how to start building a list today using free online resources.
The FREE Easy Splash Builder at EasyHits4U now integrates with AddThis to allow your splash pages to be shared on all the popular social networks. Also includes detailed tracking as well.
gplust.to - Allows you to create a nickname for your Google+ accounts and shorten the URL at the same time.
Thank You Page Maker - Completely FREE to join and create your own custom thank-you page, and you will be able to add a thank-you ad to it as well, so that you can continue to brand yourself and recommend other products.
Advanced PDF Utilities Free - For Easy PDF Creation, Conversion & Distribution! 100% FREE!
Ge.tt - Allows you to share large files for free. Get 2GB storage for free by signing up. Also allows you to directly share large files on Twitter, Gmail etc.
Online eBook Converter - Allows you to easily convert various file formats into eBooks. Great if you want to get into eBook publishing on a variety of devices.
Fileminx - Free and easy to use file converter. Convert Document, Image, Music and Video files online.
If you need to create or convert your eBooks into other formats, so your readers can view them on eBook readers or mobile devices, then try these free tools.
Mobipocket Creator, Sigil, eCub.
ExitPollAds - Allows you to add a non-intrusive popup survey about you site, when visitors try to leave your site.
KeePass - Free, open source, light-weight and easy-to-use password manager.
LastPass - Password manager that makes web browsing easier and more secure.
AdKreator allows you to design professional looking Banners, Website Buttons, Peelaway ads, Splashpages and more from easy to edit templates.
ActionComplete - Web based time management system. It's based on David Allen's system "Getting Things Done" and it's free.
Blog Setup Tutorials - Tommy McLaughlin has a free eBook available that teaches you how to setup a Wordpress blog and monetize it.
Domain Stryker - A great website for finding valuable expiring domains.
Download 3 Brand New Sales Converting Scripts at No cost. Includes a Link Cloaker, Floating Squeeze Box and Split Testing script.
fivesecondtest - Community of web designers who will give you feedback on your design for free.
Zamzar - Convert files from one format to another. Great for video and audio files.
Screen-Resolution.com - Check your website in various screen resolutions.
BizInformation - Enables you to find out how much your website is worth.
Roboform - Let RoboForm manage your passwords and fill forms with one click!
TubeMogul - Free service that provides a single point for deploying uploads to the top video sharing sites.
SurveyMonkey - Free online survey software and questionnaire tool.
Flippa - Buy & Sell Websites and Domain Names.
Mitto - Free online password manager.
ShareThis - Enables your visitors to easily share your website with others.
Wufoo - HTML form builder helps you create contact forms, online surveys, and invitations so you can collect the data, registrations and online payments you need without writing a single line of code.
FileZilla - A free FTP client for easily uploading your website and files.
Open Source Web Design - Site to download free web design templates and share yours with others.