Free CSS Generators
If you want to give your squeeze pages and sales pages that all important WOW factor, then try out these new free CSS generators. They will allow you to create stunning looking pages with no effort at all, and without going near a graphics editor program.
The beauty of using CSS is that you can change the look of a page, easily and quickly. If you create your text in a graphics program, then your pages can become very slow to load. Also if you want to change the design in the future, it is so time consuming using graphic files.
All the new browsers now support the new CSS standards, and so why not take advantage and create your own stunning pages, without the complicated task of learning CSS yourself.
Listed below are some of the best free CSS generator tools online.

The 3D CSS text generator uses the sensational power of text-shadow to create thrilling text and icons that almost reach out and grab you through the magic of The 3rd Dimension!

CSS Matic is a collection of four tools, Gradient Generator, Border Radius, Noise Generator and Box Shadow.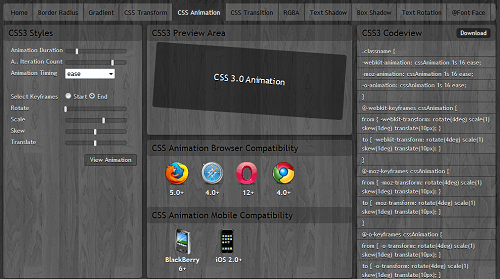 CSS 3.0 Maker has a wide variety of tools. Allows you to quickly make animations and transitions in CSS, and get cross browser code.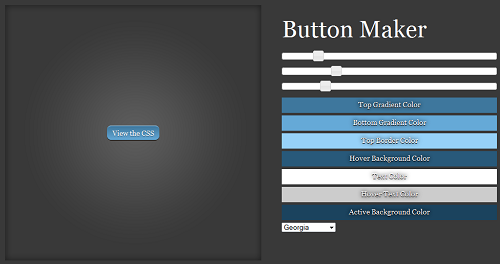 Button Maker allows you to quickly make cool looking buttons for your sign-up forms etc. You can also edit the hover and active state, creating some really awesome buttons.
Ultimate CSS Gradient Generator

A powerful Photoshop-like CSS gradient editor from ColorZilla.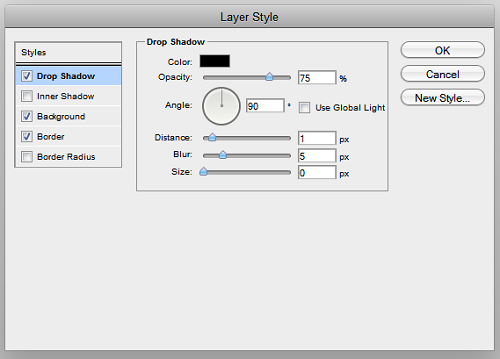 Just like your favourite graphics editor but in your browser. And it creates CSS.
I hope this is helpful to all you creating your own pages. If you need any help, then just contact me (details in header and footer), I am always here to help.
All the best,
Martin Chantler.