How To Host Your Web Pages For FREE!
Below is instructions to host web pages for free on Google Drive.
This means you can create your own Guru style squeeze pages, Thank You pages and Download pages and host them all for free.
Currently Google doesn't restrict you to any bandwidth limitations, unless you are delivering millions of views per day, but I don't think many of us will be at that level yet ;-)
I hope you find this useful for beginners as you don't need to find hosting for your pages if you are just starting out. Once you start making decent money, then you can get your own hosting and domain names.
Login to your Google Drive account.
Now simply click the "Create" button and select "Folder" to create a new folder in your Google Drive directory.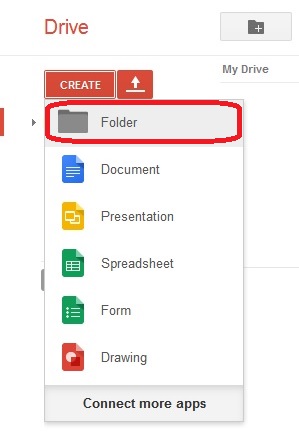 Now simply enter the name of your new folder for your website files.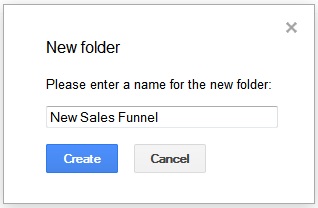 Now right click the folder name and select "Share" and "Share"
.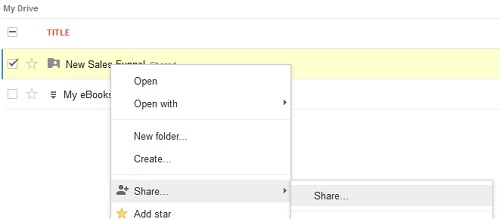 A pop up window will appear and simply click the "Change..." link.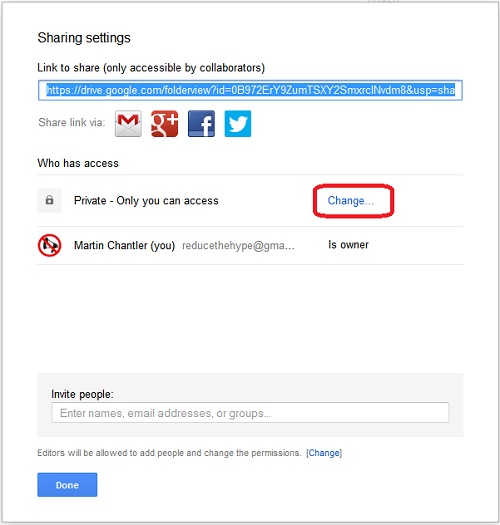 Now simply click the "Public on the web" radio button and click "Save".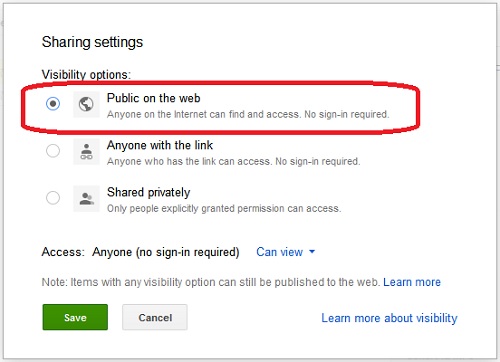 Click "Done" on the remaining window and your folder is now a shared folder, visible by anyone on the web.
Now click your folder to open it.
Now click the "Upload" button and select "Files".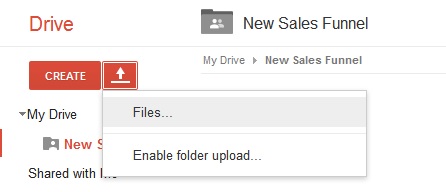 Find the files you want to upload on your computer. You can select multiple files by holding down the "CTRL" key when clicking the files. Now simply click "Open" to upload the files.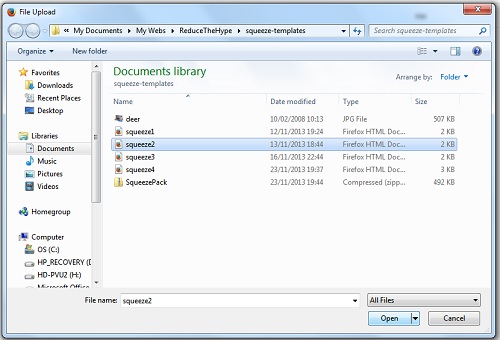 Now simply click the "Upload and share" button.

Your files will now appear in your shared folder.
If you are sharing the folder as a website then make sure one of the files is named "index.html" or else it won't display the first page automatically.
If you are just sharing individual files then you can leave then as they are, such as a sales funnel.
To share a file or folder you need to get the hosting web address. Simply right click the file name and select "Details".
A window will pop up to the right, showing you the details of the selected file.
Simply scroll down to find the "Hosting" details for the file.

Simply click the link to open it in a new tab and then you can copy the link from your browser URL bar to share with whoever you wish.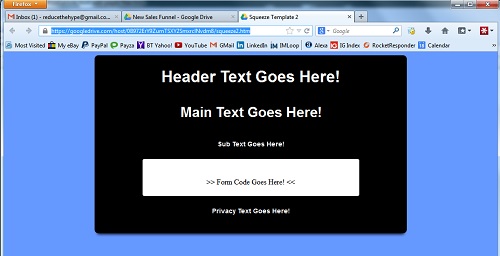 If you are creating a sales funnel, then simply use the links for your uploaded Thank You and Download pages in your auto-responder to send your subscribers to those pages once they sign-up.
If you need any help with using Google Drive to host your files, then feel free to contact me, I am always here to help!
All the best,
Martin Chantler.